"Music is sound that flows, changes and interacts with its natural environment... And the sounds of nature have a tone, frequencies that allow to create music. I like to make field recordings and incorporate them into my songs.·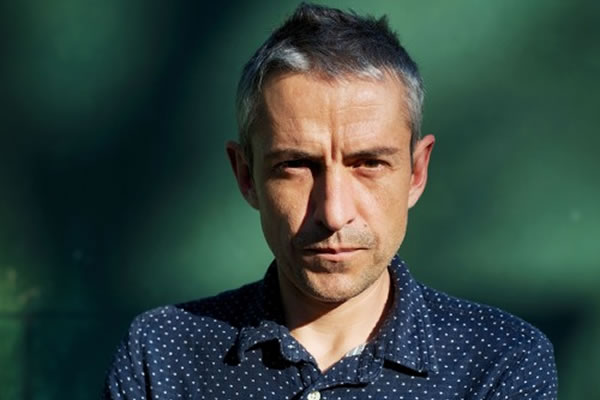 A key player in the Spanish electronic music scene, UNDO has long been a key figure for dance music in Barcelona, and beyond. Now based away from the city, on the beautiful Costa Brava, but still a regular presence at it's many clubs and festivals, UNDO, otherwise known as Gabriel Berlanga, continues to impress with his fiercely individual take on club and electronic music. Releasing primarily through his own Factor City imprint, UNDO's latest LP, "Disconnect", is a colourful, acid-tinged snapshot of an ever evolving mindset. Receiving plaudits and both radio and club play from tastemaker DJs such as Andrew Weatherall, Roman Flugel and Erol Alkan, the fifty-first release on Factory City is the dynamic result of years in the DJ booth and full-time experimentation in the studio.
NDO's music and approach is rooted in melody, and awash in a distinctly European sensibility. Together with Chicago, Detroit or modern-era Berlin, another influence on the musical evolution of UNDO remains the often underappreciated Valencia club scene of the eighties and early nineties. In Barcelona, as a young man, Berlanga enjoyed nights out in open-minded clubs that fused every incoming musical wave, be it raw EBM and electro, kraut, post punk or weirdo disco. As a more hardcore sound swept Spain, Berlanga stayed true to the energy established in his early musical experiences, slowly but surely mastering his craft. A low-key approach based, one based around friends and community, remains at the heart of Undo's work with Factory City, his label that has been 'on the dancefloor since 2003'. An enthusiastic reflection of Berlanga's own tastes, the music of Undo has been joined by artists such as Fairmont, Nhar and Club Bizarre. It's unifying, offbeat sound skirts the influences of post-punk, vintage acid house and balearic, while never getting caught up in nostalgia.